It was the usual damp wet February weather at home and I was busily packing for my first photography trip to Death Valley National Park. The plan was to camp which means being more strategic on what I need, and what I don't. Technically I have been to Death Valley (DV) before, yet it amounted to only a handful of hours, 18 years prior, along with less than than confident camera skills. Needless to say there is nowhere to see those original photos as there isn't anything that has stood the time test from that early flash of a trip. Some would still say this slightly more than 3 days in the park focused on photography is way too short for a place like DV. I have to agree, yet at least I would get a more proper introduction than round one years ago.

My friend Michael Bollino and I arrived at PDX to start this trip, the long drive down was not an option. He convinced me to do something I had avoided for years, flying the bright yellow and black budget airline. I decided to give it a try as the cost difference from other airlines was much larger than usual. Yet at PDX looking over at the usual airline I would fly to places such as Las Vegas, it was certainly quieter and quicker but I am willing to try anything once and went into it with a positive attitude. I had yet to buy a luggage weight scale as I have always been good at guessing before leaving the house. This time I knew I was flirting with the 50lb limit. I place my bag on the scale... 50.5lbs. The lady working the counter let me through. Technically I could be in the clear as the airline said the additional $50 fee is 51+lbs and my ticket included a max weight of 50lbs. Where did the pound in between go? Taking the same airline back home through Vegas was an exercise in patience, some customers clearly not choosing to exercise it. I will just leave it at that.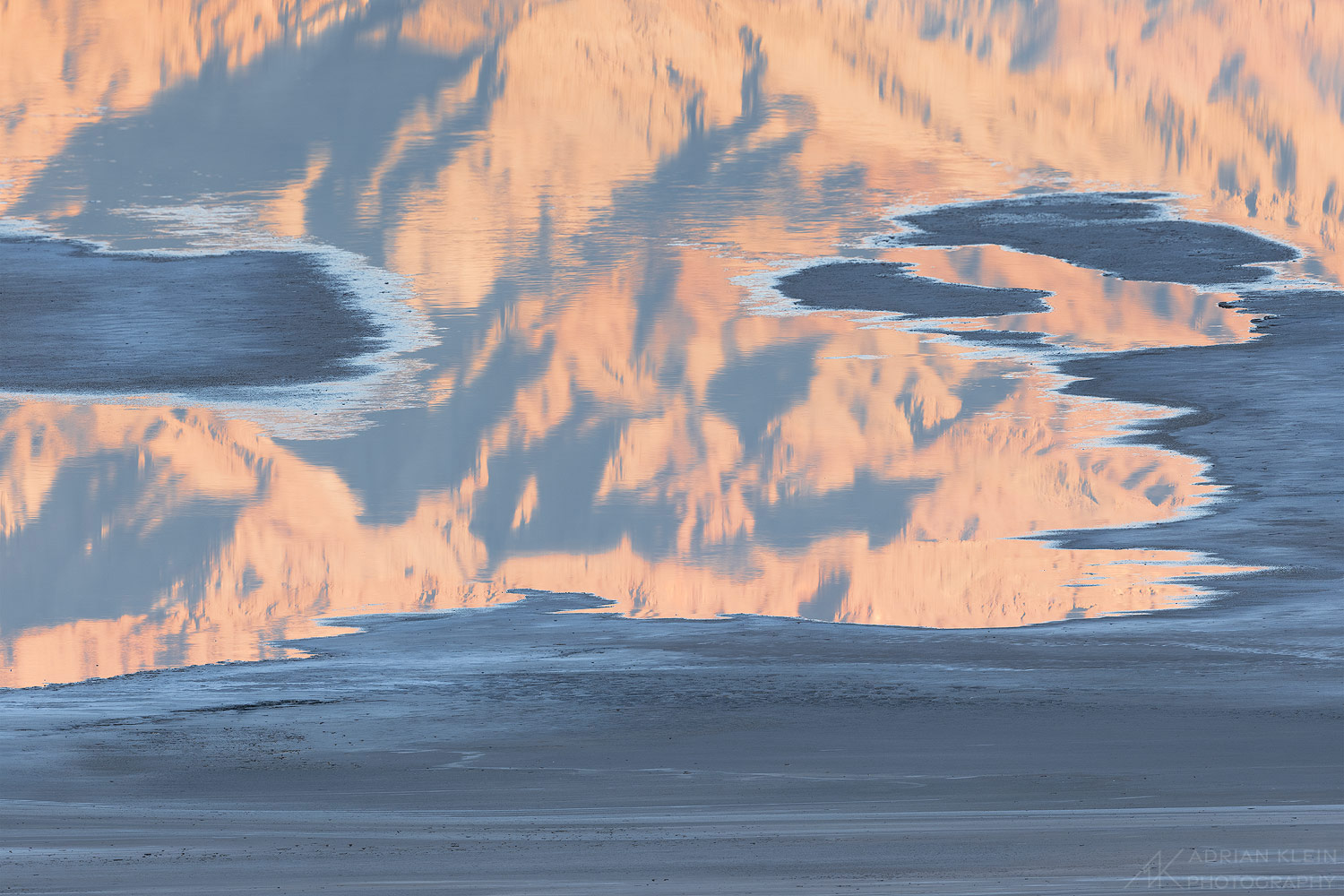 After dropping our bags off we were too busy chatting and didn't pay close enough attention before going through the wrong security gate. Historically this hasn't been issue but with major construction for a new terminal you can't switch wings of the airport after security. First security check was just for fun. BTW, for those of us in the US, get TSA PreCheck. Completely worth it. We board the plane and it doesn't take long to realize these seats are even packed tighter than economy for all other domestic airlines. My next flight on a non-budget airline will feel pretty spacious. Perspective is always a good thing, and this gave me that.

We arrive in Vegas late in the day, grab the rental car, and head out of Vegas as quick as we arrived. Our hope was to make it to camp with enough light to setup. Timing of everything didn't work out and the sun was already setting before we hit the park boundary. Shortly after dark we arrive at Stovepipe Wells campground, a whopping 10 feet above sea level. Pulling in I was wondering if we just entered the campground at a large music festival. The place was packed and lively! Fortunately we were able to find an open gravel spot to call our own for the night. Not what I was expecting yet that is what you get on a holiday weekend. Much to my surprise the campground truly got quiet around 10 pm. Thank you everyone for not raging into the wee hours of the night.
I was happy to explore anywhere in the park, I usually let Michael pick as someone that is what I would call a DV veteran with more knowledge on the variety of locations. I think we skipped one sunrise, which I was totally fine with. Other than that we were out pretty much all day everyday. If we weren't photographing we were enjoying the scenery as we scouted places with hikes into wide open spaces and narrow canyons. That said I believe for the most part there is no bad light with options all around us if we keep our eyes open. Some photos shared in this blog post are well outside of the sunrise and sunset light, taken when the sun was already flying high.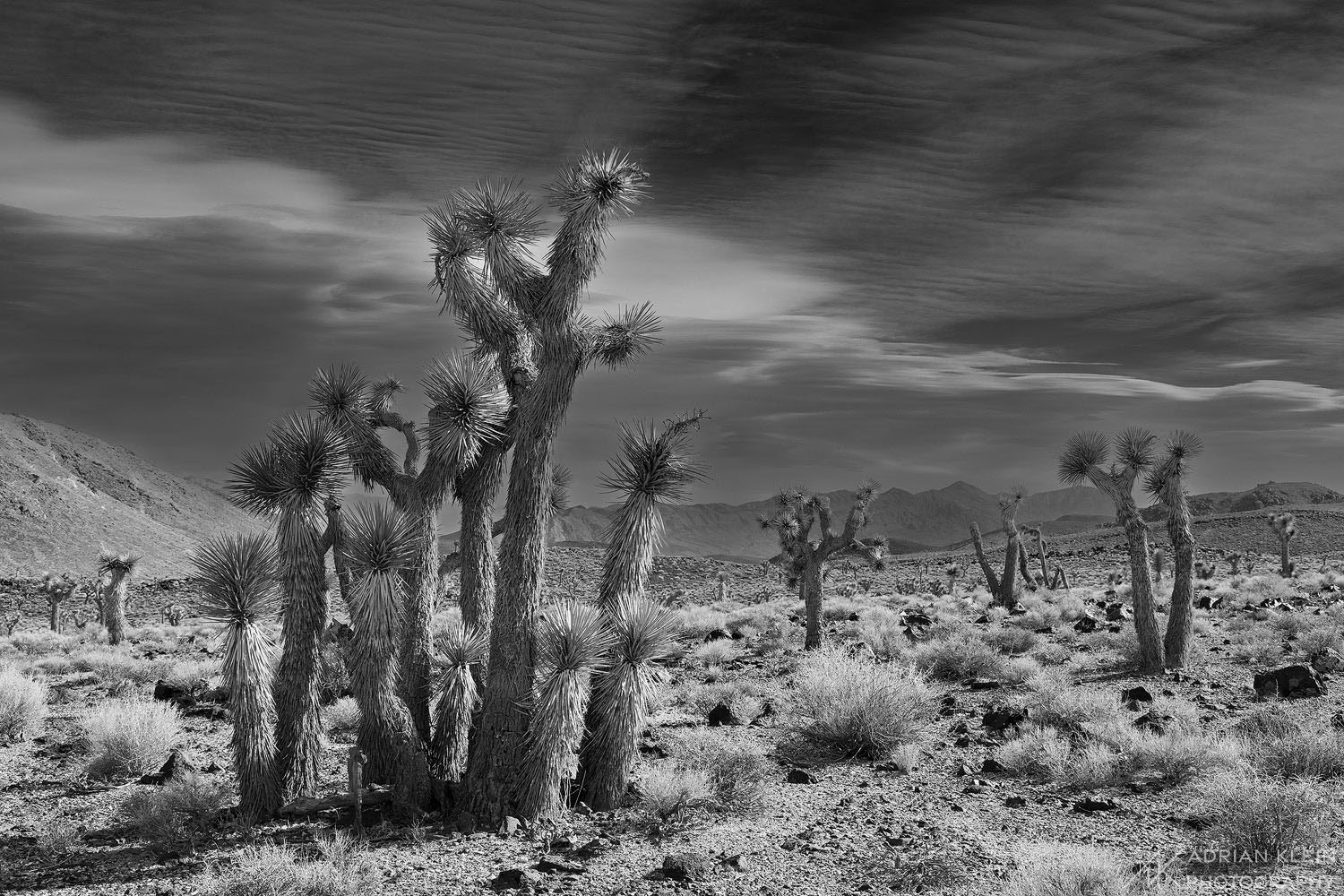 Going to Death Valley is a humbling for any photographer. It's popular for good reason with an immense amount of quality work found online. Hard to go very long without seeing a post on social media made from this iconic and photogenic national park. As I type this just with my brief time on Instagram this week I saw a number of photos from DV, more than one being impressive. You can let all this stir up thoughts that deter or motivate. For me it's motivation. Even if I am not breaking any new ground (none of this work does) the experience of seeing and creating for myself is the purpose that makes it all worth it in the end.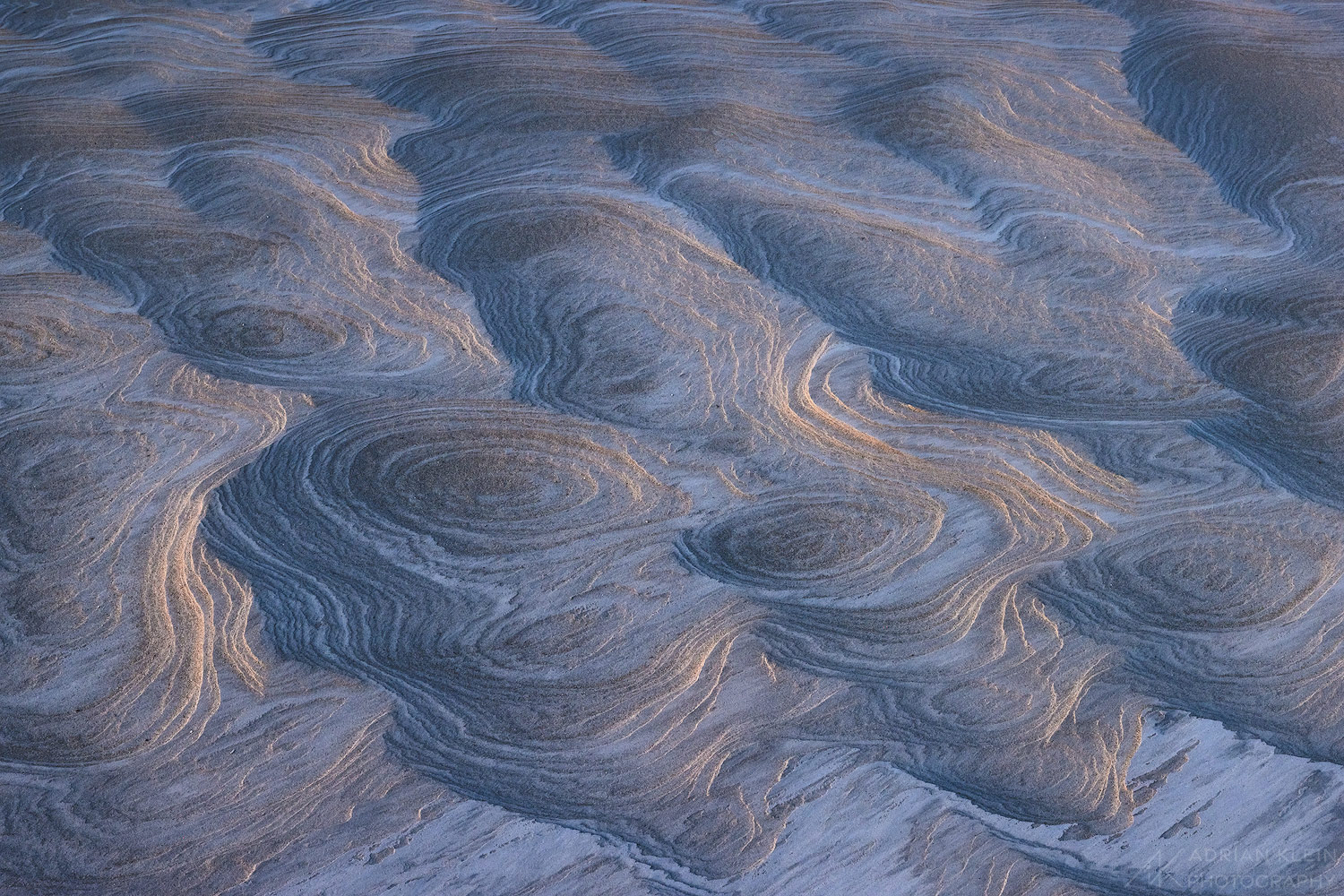 While at Death Valley we had the pleasure of hanging out with Sarah Marino, Ron Coscorrosa, Jennifer Renwick, and David Kingham. I had met all of them while being asked to teach last minute at the Out of Oregon conference in 2022 but unfortunately due to covid my time spent with any of them was minimal. At DV it was always a great way to wind down each evening with everyone. Felt kind of like coming home from a day at the office as we all shared what we did for the day and possible plans for the following day. These folks truly know Death Valley like few others, besides being fantastic photographers. Each couple has spent multiple years coming in winter for several weeks or more at a time. After my trip there I know why they continue to return. I don't intend to wait another 18 years before coming back. Hoping to not even wait 18 months. I also asked them why they keep returning, and the resounding answer is they leave each trip with more ideas and places to visit than when they arrived.
They also have a couple books I highly recommend. Both have wonderful photos, one will be a great addition to your photo book collection while the other will be your welcome guide on your next Death Valley NP trip.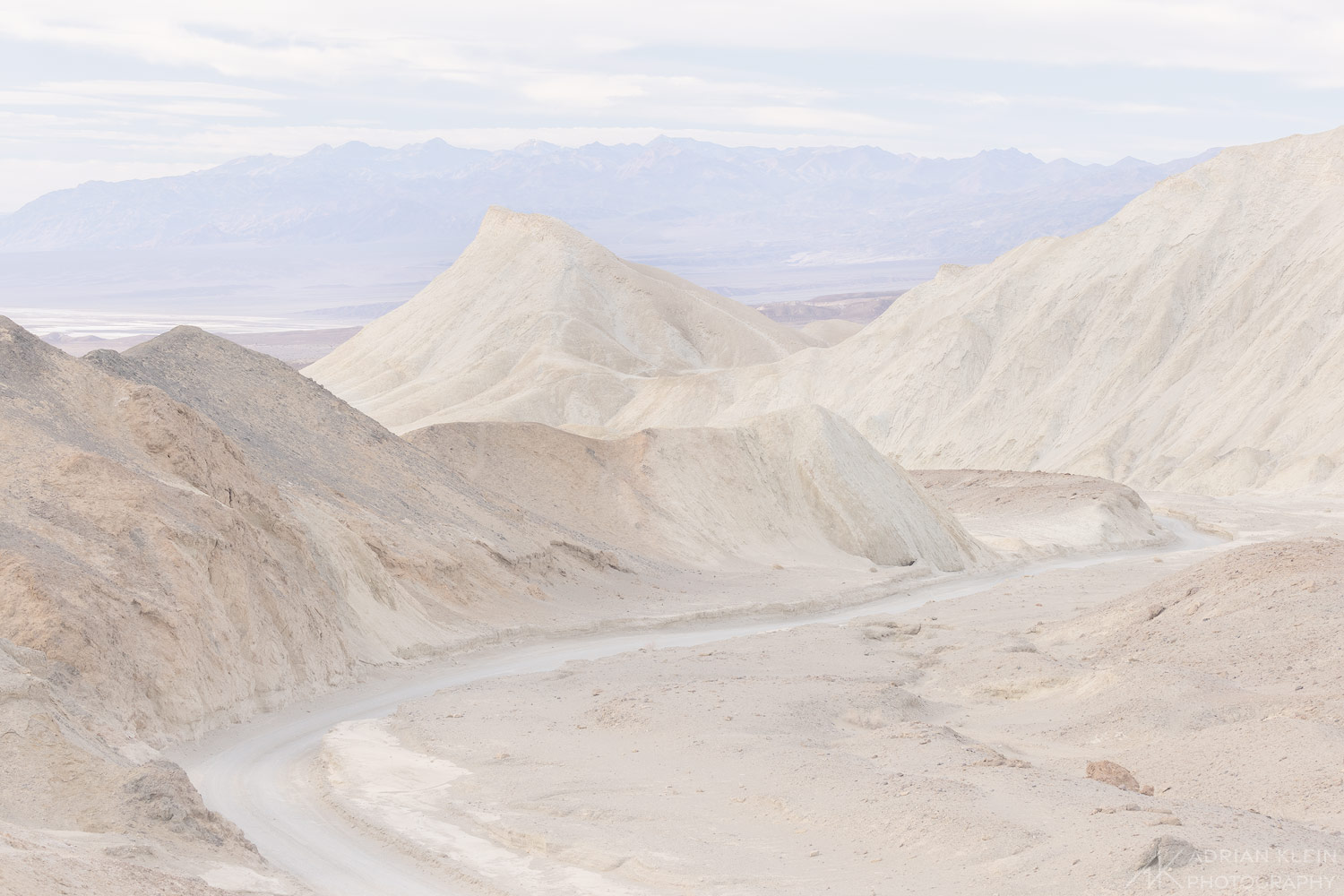 ---
When you are done reading this journal entry, see my full Death Valley National Park gallery here.
---
The whole trip was a great experience yet one adventure that stood out for me was experiencing my first dust storm. In reality it's not much different than being in whiteout blizzard conditions, of course without the cold and snow. We were lucky we knew it was coming. A couple days prior sitting down at camp, David asked if we saw the wind storm warning two days out. The last I saw on the forecast was a change from calm to light wind. Nothing to worry about for our tents, or much in the way of dust. Yet after checking the weather again (thank you for the wi-fi) the forecast certainly had changed, winds of 30 to 40 mph and gusts up to 60+ mph. The next morning we found the nearest hotel and booked it for the last night of our trip. The hotel told us to expect the power to go out from the storm. I didn't care as long as I wasn't in it. I still have a little PTSD from a wind storm last year blowing sand around that had me washing me eyes out all night.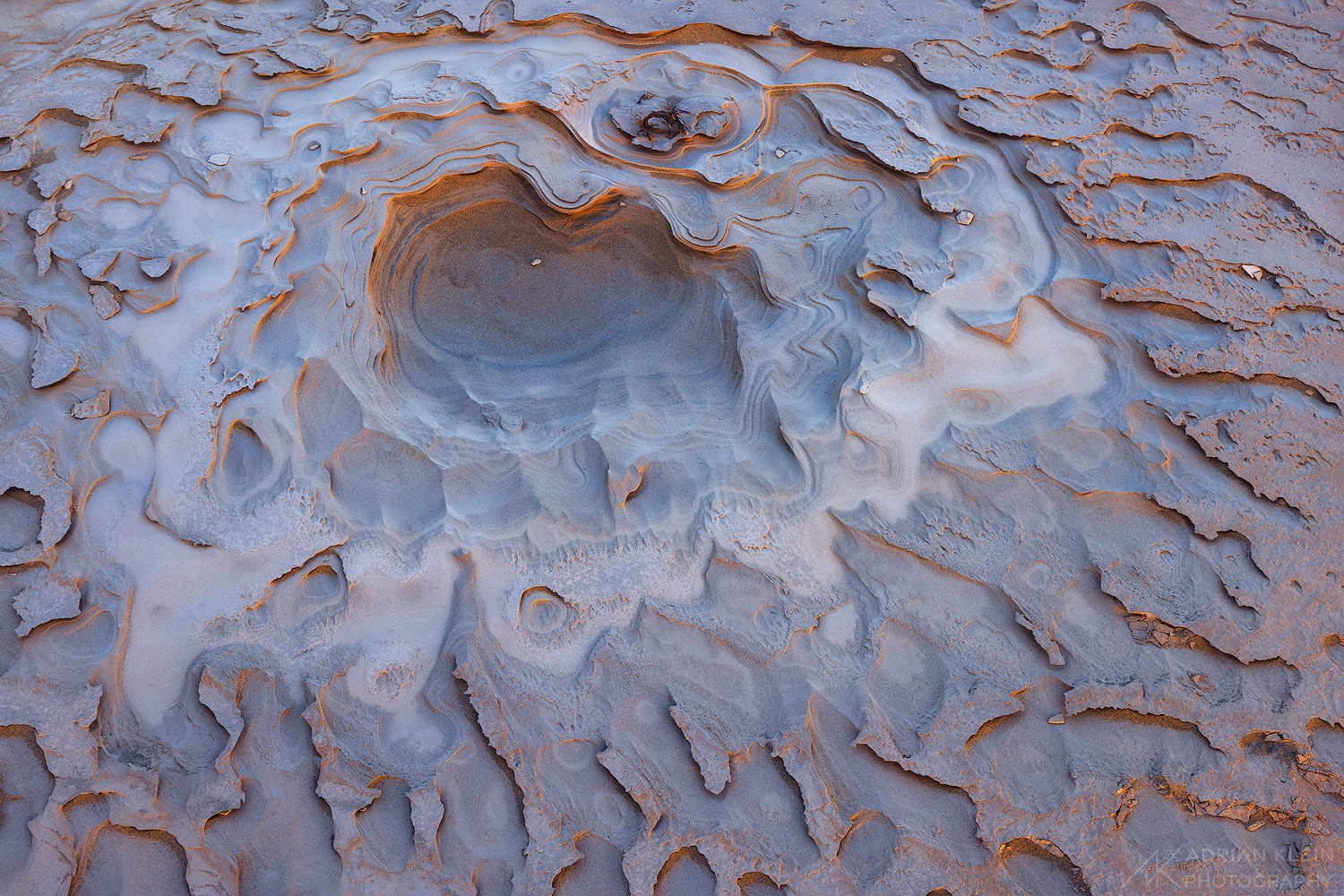 Storm day started like all the others. Mostly sunny with a subtle breeze and mild temps. After eating a good oatmeal camp breakfast we packed up and cruised around the park, even trying to get one of those illusive date shakes. I hear they are great but the best place to get them was out. Next time. For sunset we decided to hit the dunes. Even though they had been tracked all over from the holiday weekend and no wind to do clean up, there were still plenty small scenes to play with. Walking onto the dunes we started to wonder if this wind storm was a bust until we looked up at the surrounding mountains. I was trying to figure out what the haze was, then I realized it must be the wind storm blowing dust hundreds of feet into the sky.
The sunset that night... just wow! We had seen this incredible Sierra Wave forming in the afternoon. Yet once we were out on the dunes I played ostrich with my head glued to the sand below me. Michael was doing the same, and then boom out of nowhere we were in action sport mode to find a comp as the sky blew up. I am well past the phase in my photography where I will leave in a sullen mood if I don't "catch" a grand landscape photo in amazing light. Sometimes I stay focused on the small scenes regardless, it's completely mind set and mood dependent. Yet this time I was happy to give it a whirl. I believe it was the only time I used my wide angle the whole trip, even then it was tough to fully take in the colorful sky a full 360 degrees surrounding us. Below is one of the photos from that evening. Walking out from the dunes the air was eerily calm. I could have lit a match and watched it burn to my finger, while the mountains we could see in the distance were getting sand blasted.
We drop off our gear at the hotel room and still hardly a breeze coming through. The restaurant at the hotel would be our dinner choice for the evening. I enjoy my freeze dried meals... no really. It was nice to exchange that for a fresh cooked burger and a beer though. In the time it took us to order and sit at an open barrel and bar stool table next to the window, the wind storm had made it's grand entrance. The lights at the gas station across the street were filled with what we photographers seek, atmosphere! The lighting was all soft and muted. For some reason my food came way ahead of Michael's and I downed by burger like I was being timed at a military dinning hall. My usual eating when hungry for good or for bad. As Michael is eating and I am staring out the window entranced like a kid seeing snow for the first time I exclaim "oh shit" and tell him I have to run back to our room and would see him when he is done.
The total distance from the restaurant door to the hotel room probably amounted to no more than a few hundred feet but I would have taken a mile dust free walk in it's place. I covered up the best I could and ran for it. Why was I in a rush to get back to the hotel room? When we had first arrived the room was warm and stuffy. I needed fresh air so I opened the window about half a foot. I failed to close it when we went to dinner and given it was mostly hidden by a sunshade from the outside it wasn't as easily noticeable when we left. Normally it would be no big deal but with this dust storm I knew it couldn't be good. As soon as I walked in the dust and sand was pretty much everywhere, including my open suitcase right under the window. Not to mention the fairly well sealed door to the room was accumulating piles of sand near the bottom corners as the wind pushed it's way through. I stood at the window with the lights off (we still had power) and watched the sand and dust blow in clouds down the dimly lit street. At one point a cloud was dark enough I couldn't see the lights to the store and gas station across the street. It looked and felt apocalyptic.
Rising the next morning before sunrise the wind was still blowing yet nothing like the night before. Across the street was the campground we stayed at for several prior nights. The couple tents still standing were disfigured. I felt bad for those that didn't know it was coming. With poor cell coverage and limited wi-fi my guess is some campers were caught off guard fleeing into their vehicles as the storm came roaring in.
We head for the dunes after the night crew did clean up. As the sun rose and hit the sand still blowing in the sky it made for a wonderful atmosphere. It was a reminder that we don't photograph subjects as much as we do light, or lack of. Thanks to the dust filled glowing sky as the sun came pouring in it was a completely different feel than the other times we photographed the dunes.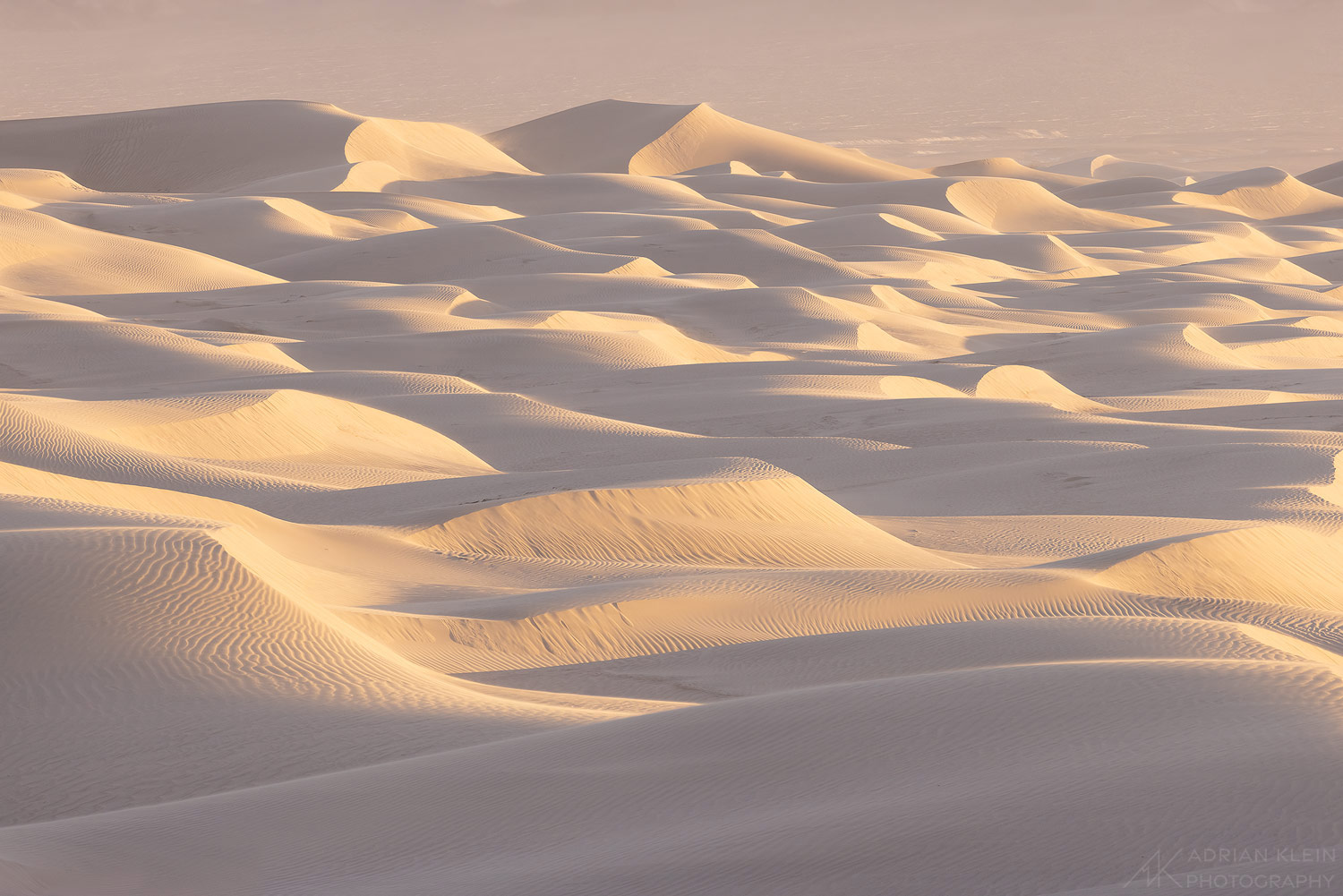 I did think this was the end of pulling out my camera on this trip. Nope! As we made our way back to Vegas it was apparent the storm from the night before dropped the snow level significantly. We were passing joshua trees covered in snow and mile after mile of dappled light playing peek-a-boo on the 2+ hour drive. It wound up being a little longer as we had to make a few quick stops. If there wasn't a plane to catch I guarantee we would have been chasing the fresh dusting of snow and soft light all day. There were definitely opportunities to be had, the reality is they would take time we didn't have. As we drove away from the last snow flurries into sunny Vegas I was thankful for the time in DV. Enough to not be completely rushed but not near enough to day dream of returning again soon.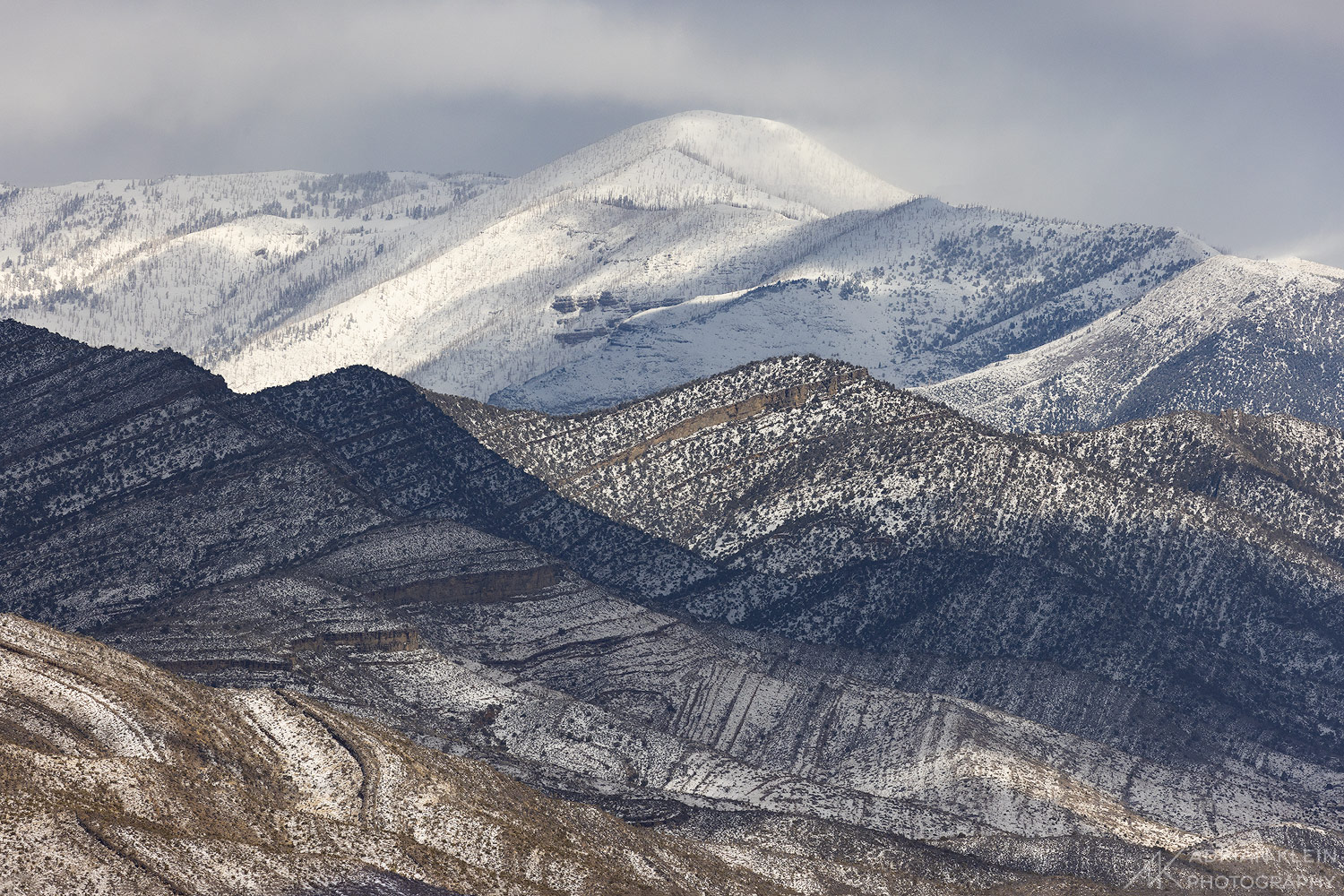 Early on I talked about none of the photos I snapped on my hurried first visit many years stood the time test. They were nice at first yet in short order it wasn't work that I felt engaging or interesting enough for me personally, let alone to share. Some of this work I share today in this journal entry I am confident will be in my portfolio for a while, while others will likely start to fade away into the sunset shortly after I click publish. That is okay, and in fact good. That is part of the process as a photographer. We should be regularly critique our own work as we grow and change as an artist. With that I leave you this quote that fits how I view the work I processed from this trip. We all should enjoy our "experiments" through life be that photography or any other personal passion.
"All life is an experiment. The more experiments you make, the better."- Ralph Waldo Emerson
I guess this story wouldn't be complete without one last mention of the adventure heading home. Even a day before leaving DV there was no mention of any snow in Portland's forecast other than possibly a minor dusting at higher elevations. Upon landing I looked out the window and at first wondered where we had landed as the ground was covered in several inches of snow with it continuing to come down hard. Portland was hit with a snow storm. We could not hitch a ride from either of our spouses as the roads were a gridlock nightmare for the masses caught off guard. We decided to take the city train which could get us most of the way home. Unfortunately it was caught up in the storm as well and what should be a 20 min car ride turned into 2+ hours by train and car. Important travel advice, always pack goggles… you never know when you might need them for blowing sand at sunrise and blowing snow by sunset.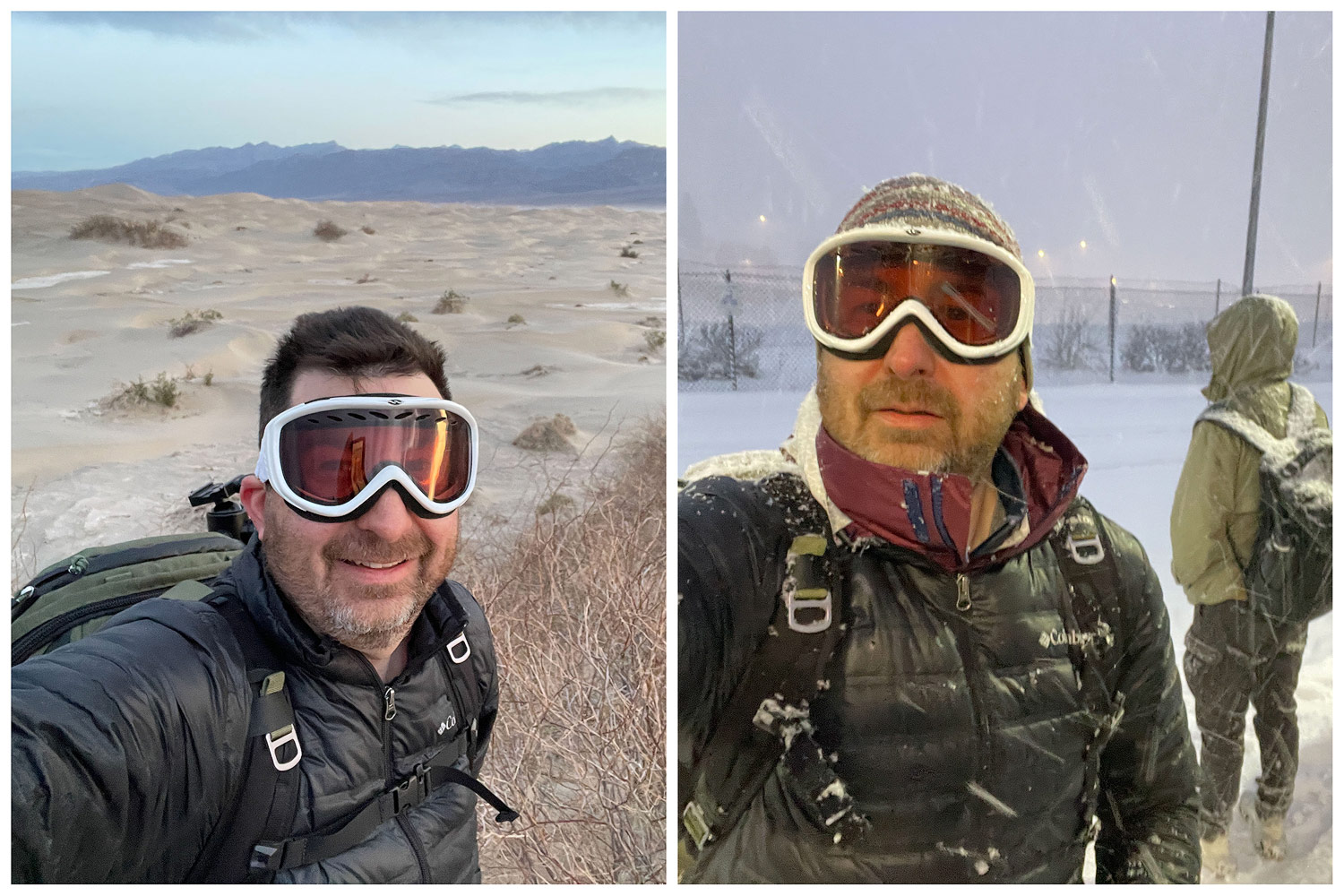 ---
See my full Death Valley National Park gallery here.