Print and eBooks on Photography
Washington, Evergreen - Land of Natural Wonders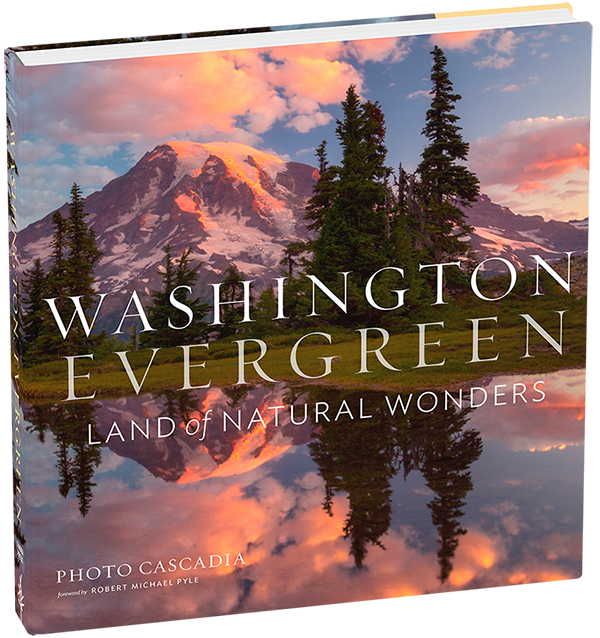 I am thrilled to be part of the release of a new book with my great friends and colleagues at Photo Cascadia thanks to the wonderful work by Timber Press staff. The Oregon book is doing very well and Washington is an equally beautiful state in both similar and different ways.

From the ecologically rich Olympic Peninsula and Puget Sound, to majestic volcanic peaks of Mount Saint Helens and Mount Rainier, to the dry and high desert plateaus in the east, Washington's landscapes are as diverse as they are beautiful. Washington, Evergreen is a journey across the vistas and hidden marvels of one state's enduring glory. The book includes almost 200 photos for the viewer to enjoy the visual journey through Washington.
Washington Evergreen includes a personal reflective foreword from renowned lepidopterist Robert Michael Pyle, an accomplished writer, teacher and founder of the Xerces Society. He has written many books including his best seller The National Audubon Society Field Guide to North American Butterflies. In 2020 the movie The Dark Divide, based on the book, was released starring David Cross as Robert Michael Pyle. Robert continues to write and teach today residing in Southwest Washington.
Release date October 25, 2022. Available to for pre-order now at online book stores. Here are just a few:
Powell's Books
Bookshop
Barnes & Noble

Hardcover: 243 pages
Publisher: Timber Press
Language: English
Dimensions: 8.5 x 8.5 inches
Please use this link if you would like to order a signed copy.
---
Oregon, My Oregon - Land of Natural Wonders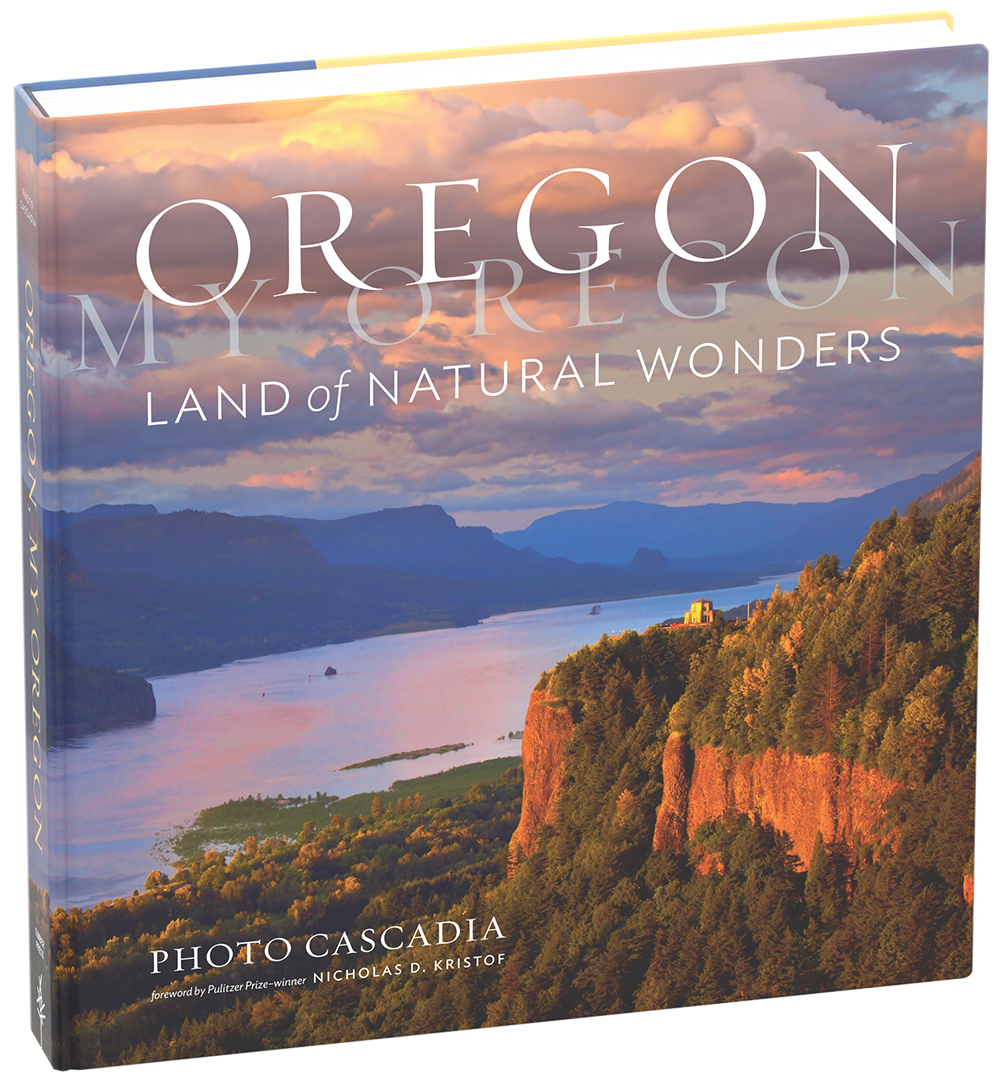 This is a physical book filled with unique and scenic imagery from across Oregon. It was a collaborative effort with my Photo Cascadia team members and I cannot be more proud of this accomplishment we reached together.

Oregon is a big, beautiful state filled with mountains, valleys, deserts, cities, towns, an amazing coastline, and much more. From the high desert of central Oregon and the scenic vistas of the Columbia River Gorge to awe-inspiring Crater Lake and the forest and farms of the Willamette Valley, its natural wonder abounds.
In Oregon, My Oregon, the award-winning team of photographers at Photo Cascadia has captured this magical place in a stunning book that will be embraced by locals and visitors alike.
Oregon, My Oregon includes a foreword by Pulitzer Prize-winning journalist, and former Oregonian, Nicholas D. Kristof, who captures the breadth and beauty of the state and this must-have book: "Oregon contains multitudes, for this is a state that spans a tremendous range of people, cultures, and terrains. It's a range that this book seeks to illuminate, along with Oregon's spectacularly beautiful and varied landscape."
Released on October 13, 2020. Available to purchase at most physical and online book stores. Here are just a few:
Powell's Books
Bookshop
Barnes & Noble
Hardcover: 236 pages
Publisher: Timber Press
Language: English
Dimensions: 10 x 10 inches
Please contact me directly if you would like to order a signed copy.
---
Great Places to Photograph Each Season
in the Western United States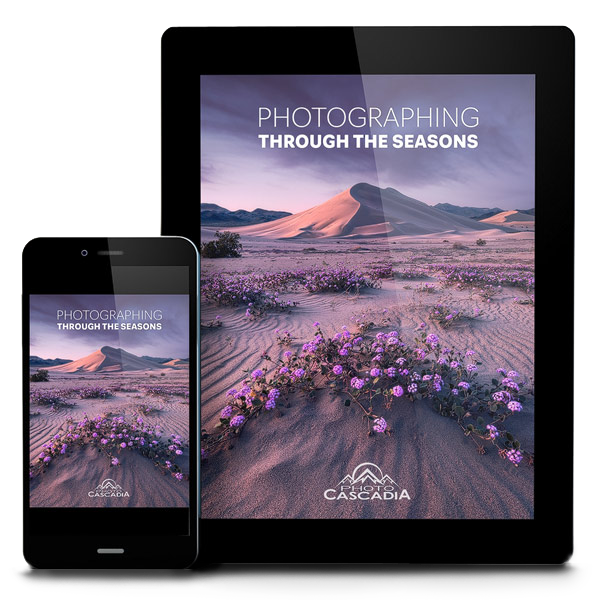 This ebook was created by the Photo Cascadia Team
The book reverses the typical approach of a location guide. Instead of beginning with a destination, we begin with a season and recommend areas in the western United States that are likely to be highly photogenic at that time of year. Even for people who have a lot of freedom to travel, circumstances may dictate when that travel can happen. This guide answers the question of where to go to make the most of whatever time you have available for photographing
nature.
219 Pages
100 Photo Stories
49 Nature Tips
13 States (AK, AZ, CA, CO, HI, ID, MT, NM, NV, OR, UT, WA, WY)
Location ideas with a chapter dedicated to each of the four seasons
Suggestions and tips for capturing in the field and processing
PDF File Format (62 MB) - You will receive an email to download after purchase
Price: $19.95
These are examples of pages you will see as you scroll through this book filled with extensive content to keep you busy photographing and processing for years to come.