This was one of the more popular blog posts from my old website and I am bringing it to my new site for readers to find while adding a few new photos to it from subsequent trips to the Redwoods area. Hopefully everyone continues to find this of value.
A trip to the Redwoods Forest of Northern California seems like a worthwhile post of info, stories and photos. This was a combined family and photo trip. As you might imagine this brings it's own rewards and challenges for photography. If you have not read my post on the Photo Cascadia blog on the subject of family vs personal trips for photography, check it out for helpful hints.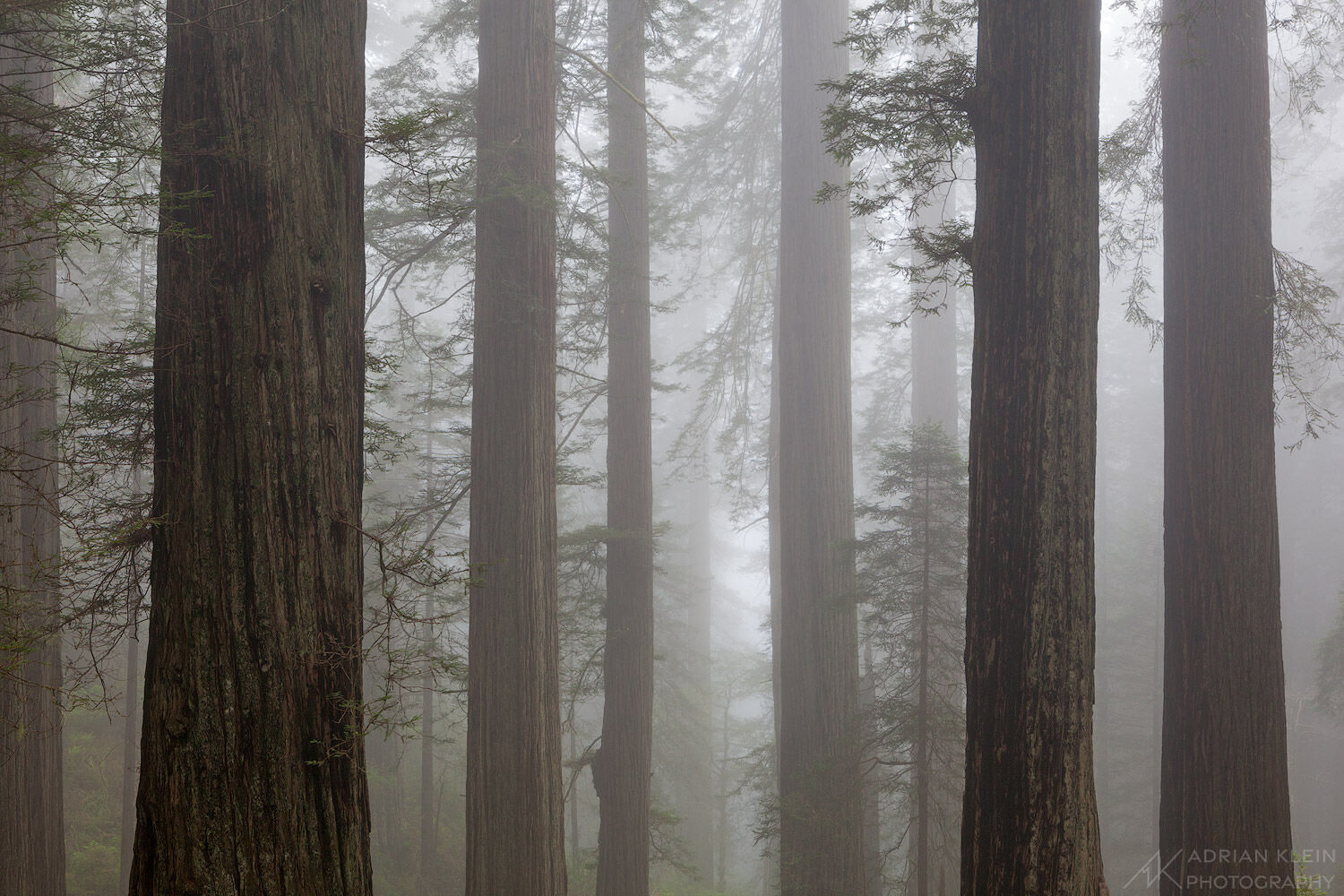 Timing
Part of why we chose to do this trip in late May into early June was two fold. First is the timing around potential rhododendron bloom that happens normally between mid May and mid June each year. That said this year was not that good. The second reason is going before most schools get out, we prefer less crowds not more. To give you an idea going in late May shortly after the campgrounds open you can expect to see 40% to 50% less visitors than peak during July and August. Our campground was about 2/3 empty! You might think there is better weather in summer yet it appears to be the case by a very small amount. The probability of rainfall is not much less in mid summer than late May and the average high temperature is only a few degrees Fahrenheit warmer. I recommend the website Weather Spark for temperature trends for a location. As for taking the kids out of school the reality is they learned a lot from the hikes we did to the junior ranger sessions. A different type of education they likely won't get in school that we normally don't shy away from a few times throughout the school year.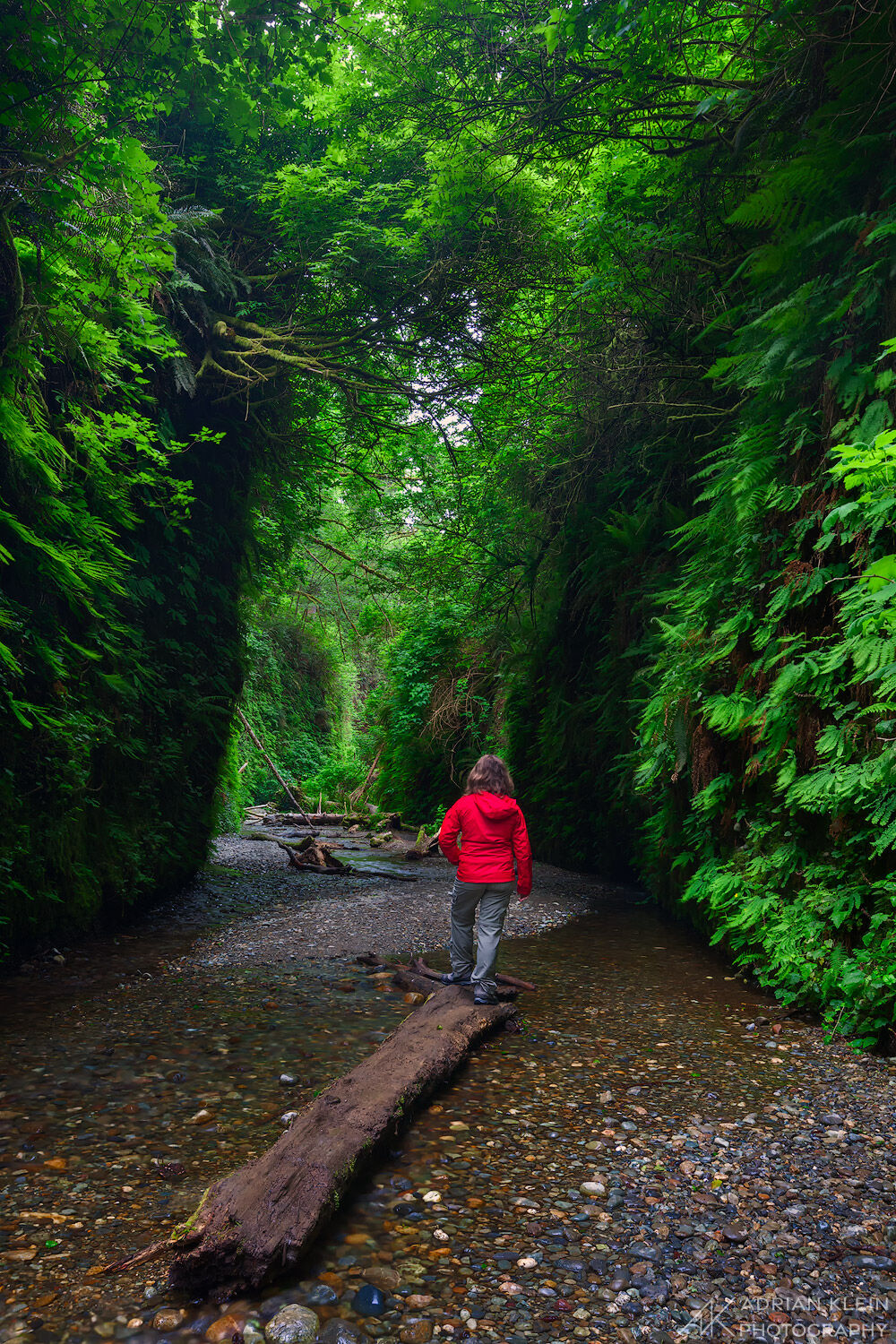 Lodging
There are some motels in Crescent City, fewer options in towns of Klamath. There will certainly be lodging down near Eureka although that will result in more driving if you want to frequent the Del Norte or Jedediah Smith areas. This was only my second trip the Redwoods and both times I camped. This time we stayed in Mill Creek / Del Norte as our base camp. Situated between Jedediah Smith and Prairie Creek means less driving if you are trying to make your way around to different parts of the park. A handy tip if you are going to a new campground check out Campsite Photos to see photos of each site for campgrounds across the United States. As a side note this is one of the few parks that is state and national park combined. This coupled with the fact that most spots to visit sit on or just off hwy 101 mean no national park entrance fee.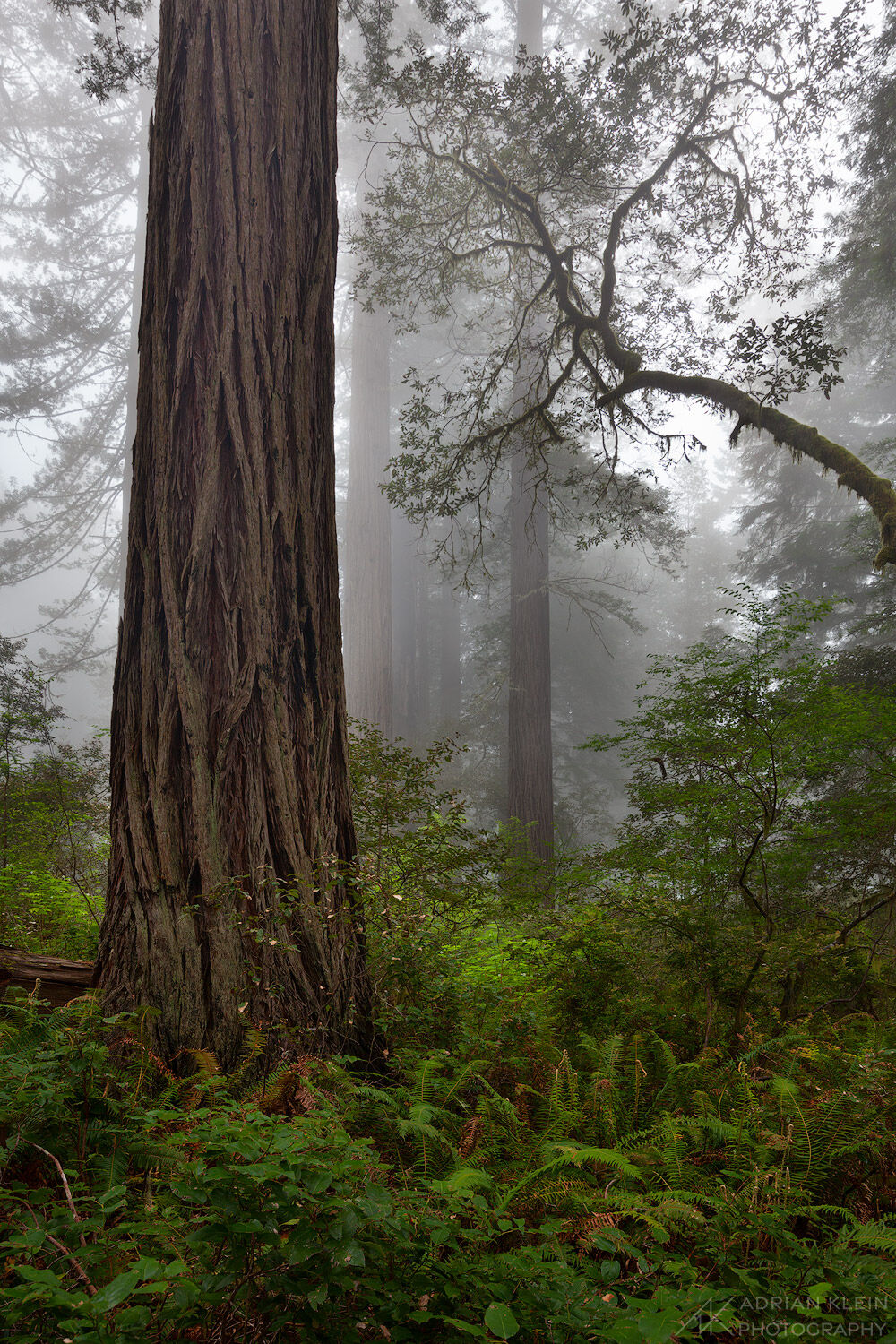 Photography
As long as you like photographing forests and enjoy the challenge like me, you will find staying 3 or 4 nights will allow a fair amount of time to try and catch decent conditions and light. The fog comes and goes without a specific time of day being better than others, at least from my experience. For example one afternoon a stretch of Del Norte was engulfed in thick fog while the next afternoon not so much. If I had to pick I would go with mornings as most likely to be fog heavy. Having flexibility to quickly drive or hike in different locations based on whether conditions look good or not will work in your favor.
If you are photographing along highway 101 use caution. My first trip here in 2007 I was working a shot with my foot dangling on the fog line of the highway. While doing this a tour bus came through and missed my foot by less than a foot! This trip when I was along the highway I made sure to be well out of the way. One corner I was on logging trucks were regularly crossing well over the fog stripe on the road.
Here are some of my favorite locations in no particular order. I am not going to go into detail on each spot since the website redwoodhikes covers them very well from showing maps to general info.
Fern Canyon - Short easy hike on mostly flat area. Some logs to walk or crawl over. Wearing water shoes so you can get is best. Allow about an hour in the main canyon area to look for different compositions as well as waiting for others to pass out of your way.
Stout Grove - Short nature walk with many possible compositions. If you have time I would plan on at least 1.5 to 2 hours to walk through the half mile loop and take photos. Lots of interesting views.
Lady Bird Johnson Grove - Similar to Stout Grove it's a relatively short nature walk that most visitors will go through pretty quick. A couple hours as a photographer is what I would shoot for to not be rushed. Small parking lot so come early in the day.
Damnation Trail - If you are not up for the steep hike down to the ocean just the first .6 mile to the Coastal Trail intersection can keep you busy photography wise for a hours if conditions are right. I know it was for me this last trip.
Newton B Drury Scenic Parkway - Has lots of turnouts to photograph along the road and several short grove hikes including one that takes you to largest redwood in this part of the park.
Highway 101 - As mentioned above some photos are taken simply finding a safe turn out and pointing my camera to the quiet tress next to the loud highway. Not my preferred area to photography yet it's an option especially if you have little time to roam the trails.
In regards to gear you want the full range from wide angle to telephoto as you can see by my photos. Most range from 16mm to 126mm. Don't forget plenty of lens clothes as the fog alone accounts for up to 1/3 annual precipitation and it shows by how much drips from the forest canopy.